CONTACT of Mercer County, NJ is here for everyone who needs help and hope. Our goal is to provide a safe space for members of our community to feel heard and to be supported.
The Single Act of Volunteering Can Change a Life.
"Never doubt that a small group of thoughtful, committed citizens can change the world: indeed, it's the only thing that ever has," said Margaret Mead, anthropologist and recipient of the Planetary Citizen of the Year Award.
Approximately 63 million Americans volunteer an average of 52 hours per year, according to Nonprofit Source. Research indicates that there are many benefits to volunteering, including increased physical health, mental health, career advancement, and social interactions.
What Excites CONTACT Volunteers?
"It is all about connecting with the person on the other end of the call, chat or text. When I can help them move beyond their darkest feelings, it is just about the most rewarding thing I've ever done."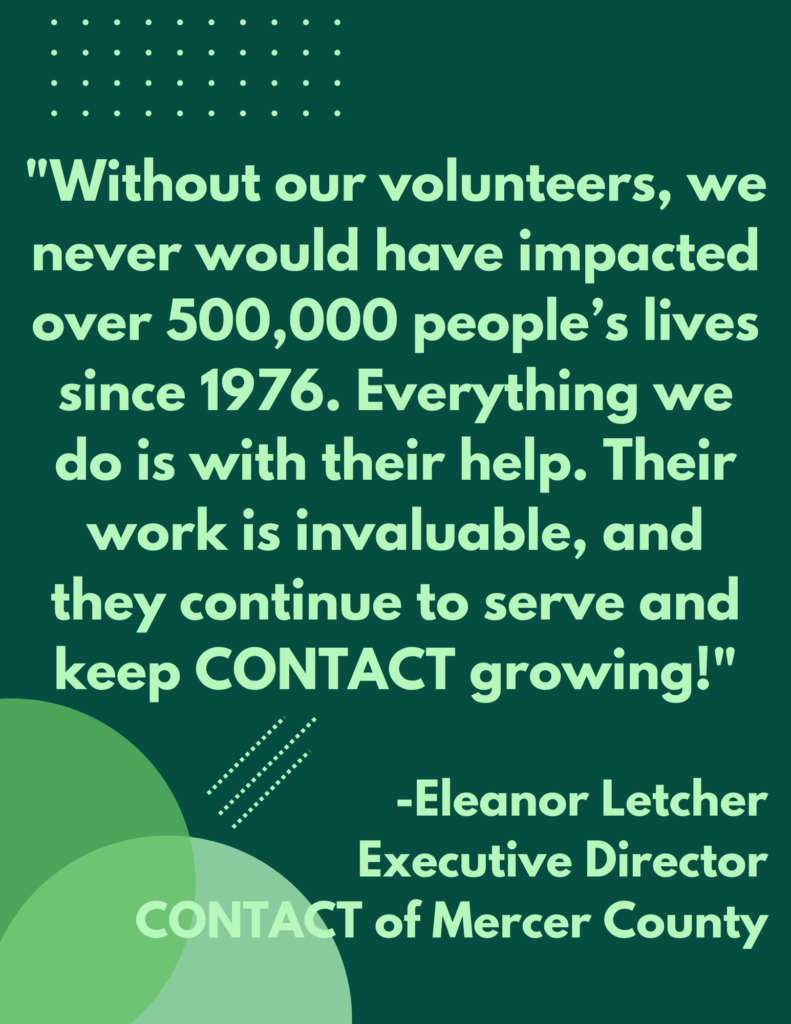 Make a difference: become a suicide crisis line volunteer We are looking for caring and reliable individuals who are willing to commit to emotionally challenging work. By becoming a suicide crisis lifeline volunteer you can make a difference in someone's life. We will teach you how to offer a safe space where people can call, text or chat for free, confidential, support without judgment. Volunteering on our suicide crisis lifeline is a great way to gain experience, learn new skills, and become part of an amazing, compassionate community.
If you would like to volunteer, click here for the CONTACT Volunteer Form.